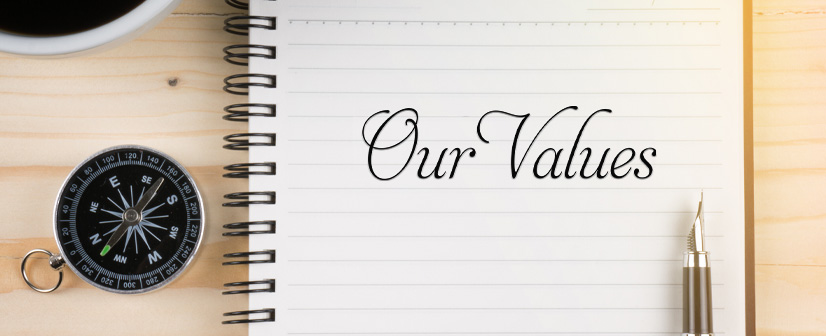 Our Values
ESH is the leader and pioneer of agile, qualified and sustainable service delivery in the Pharma service industry. The principles of business ethics form the basis of ESH's business life. Our understanding of management and service delivery is our commitment to the satisfaction of our business partners. We are committed to developing our talents at the highest level and in a sustainable way. We focus on providing our services presciently, open to change and development.
Honesty
We act in accordance with ethical and professional standards.
We do the right thing for our society, our stakeholders, our business partners, our employees and ourselves.
We communicate openly, sincerely and sincerely. We take responsibility for our behavior and fulfill our obligations.
We strictly adhere to the principles of confidentiality.
Respect
We uphold the interests of our employees, business partners, stakeholders and the society in which we live.
We comply with the law and respect legal rights.
We move without prejudice; we respect and value faith, culture and all other differences.
We express our ideas with respect.
We focus on resolving disputes and strive to reach compromise.
Transparency
We share information, learn together, and develop together.
We act flexible and responsive to achieve the result and share the necessary information and data with our colleagues easily.
We believe in the power of sharing and become partners in good and bad days.
We clearly share what we can and cannot do in our relations with our stakeholders.
Teamwork
We value teamwork.
We know that sustainable success is only possible through teamwork.
We work together to achieve common goals and celebrate our achievements together.
We do not limit ourselves to the job description, but we do our best for results and success.
We take individual priority in working with other employees.
Modesty
We exhibit important and valuable behavior.
We never act arrogant, we adopt the win-win approach in all our relationships.
We want our business partners to be at the forefront and we know that their success is our success.
With our modest approach, we listen to the wishes of all our stakeholders and know that their success is our success.
We act with the awareness of the added value we create in our work, and we work with the desire to increase it.
Commitment
We prioritize our dedication in the results we achieve and the way we achieve these results.
We act with the principle of "do your job in the best way and at once", and apply the innovations flawlessly.
We constantly improve our processes by raising the bar of our business standards.
We do all our work within a plan-program.
We proactively take priority when necessary to achieve the most appropriate result.
We have a global view and closely follow the developments in our sectors.
We attach importance to accuracy. We talk about what we do, we learn from mistakes and try not to repeat them.